2021 Post Covid & Wedding Recovery
2021 is upon us, and the first month of this New Year has enquiry wise been our busiest since the pandemic inception.  We believe it is because couples have more time on their hands, and they have decided on a  date and are planning their wedding day knowing this approaching wedding season, due to last year's postponements, as well as some couples waiting for the go ahead,  is likely to be the busiest of all time!
Following sometimes-lengthy phone discussions with one of the Silverline team, who can offer experience and advice, hand in hand with couples studying the car videos that we furnished them with,   makes choosing the right wedding car easy, and couples are then comfortable enough to book their wedding car with us.
They are also aware and relaxed in knowing that our policy of moving with them to a new date, should the pandemic intervenes, with no additional charge to them is a win – win situation!
This air of positivity is so refreshing to as we are deep into lockdown and are formulating new dates with some couples whose weddings have been interrupted by Covid more than three times!
A huge 90% of our postponed weddings have consolidated with new dates, for the unfortunate 10% the date originally booked was in stone and for various reasons the wedding is now on hold or in a few cases cancelled.
We cannot forecast when ceremonies will commence again, and the limitations that government enforce, previously the restrictions ran adjacent to the tiers with tier 1 & 2 allowing up to fifteen people to attend and tier 3 & 4 in which weddings were not permitted at all.
As lockdown measures are lifted the wedding sector will begin to flourish again –  although there are certain to be safety guidelines that must be adhered to, as we all adjust to a new way of life the wedding industry must ensure safety for all will be paramount, and social distancing and face masks could be with us for a while yet!.
For team Silverline, we have everything in place for our return, we have decorated and prepared our premises for viewings, and once the wheels are rolling, all precautions will be in place to provide our couples and their guests with the safest and most enjoyable journey available.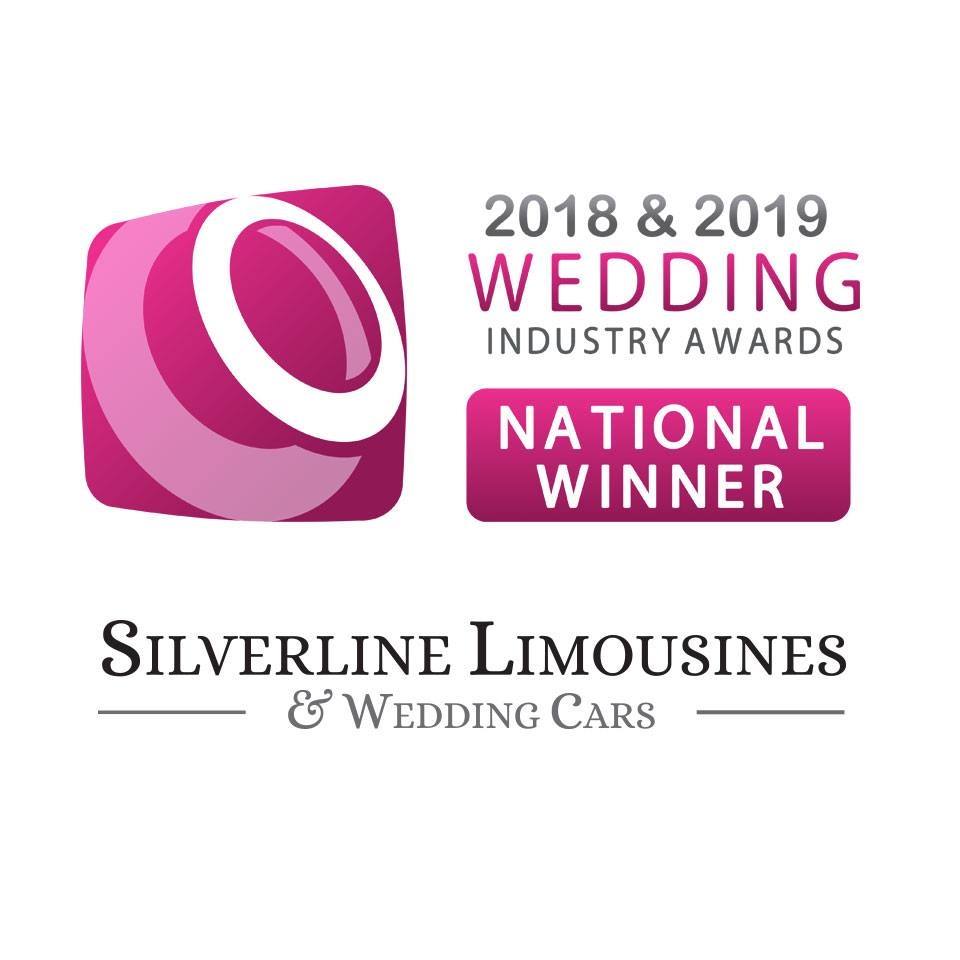 We have carefully chosen our wedding car fleet to be able to accommodate couples with all styles and tastes and we have handpicked our incredible team of attentive chauffeurs.
Having been voted best wedding transport supplier in the UK 2018 & 2019 and being elected to the judging panel for 2020 we feel these credentials show our love and passion for our vocation and the attention to detail for every wedding we undertake. We strive to retain the level we have achieved and believe to maintain this by knowing we are only as good as our last wedding.
Our Wedding Cars For Hire